We specialize in:
Wedding Receptions
Rehearsal Dinners
Western Weddings
Business Catering
We are available for tasting at your desired location within the Colorado Springs area. In addition, we can share samples of cakes, entrees, review previous menus, and help to tailor your reception or event perfect for your vision.
CONTACT US
719-310-7683
APieceOfCakeCaterings@hotmail.com
A Piece of Cake Catering
1865 Peterson Rd.
Colorado Springs 80915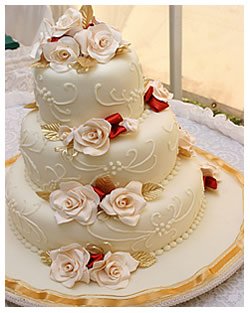 Testimonials
Your efforts toward our wedding really made the difference at our wedding reception. Your great attention to detail and the custom menus were a wonderful touch and we truly enjoyed ourselves.
Thank you so much! --Canton & Heather Keyes
---
Our wedding dinner was a beautiful affair and you really made a wonderful impression on our guests. Everything from the set up, to the food, to the cake was amazing.
We thank you again from the bottom of our hearts! --Dwayne & Candace Daily